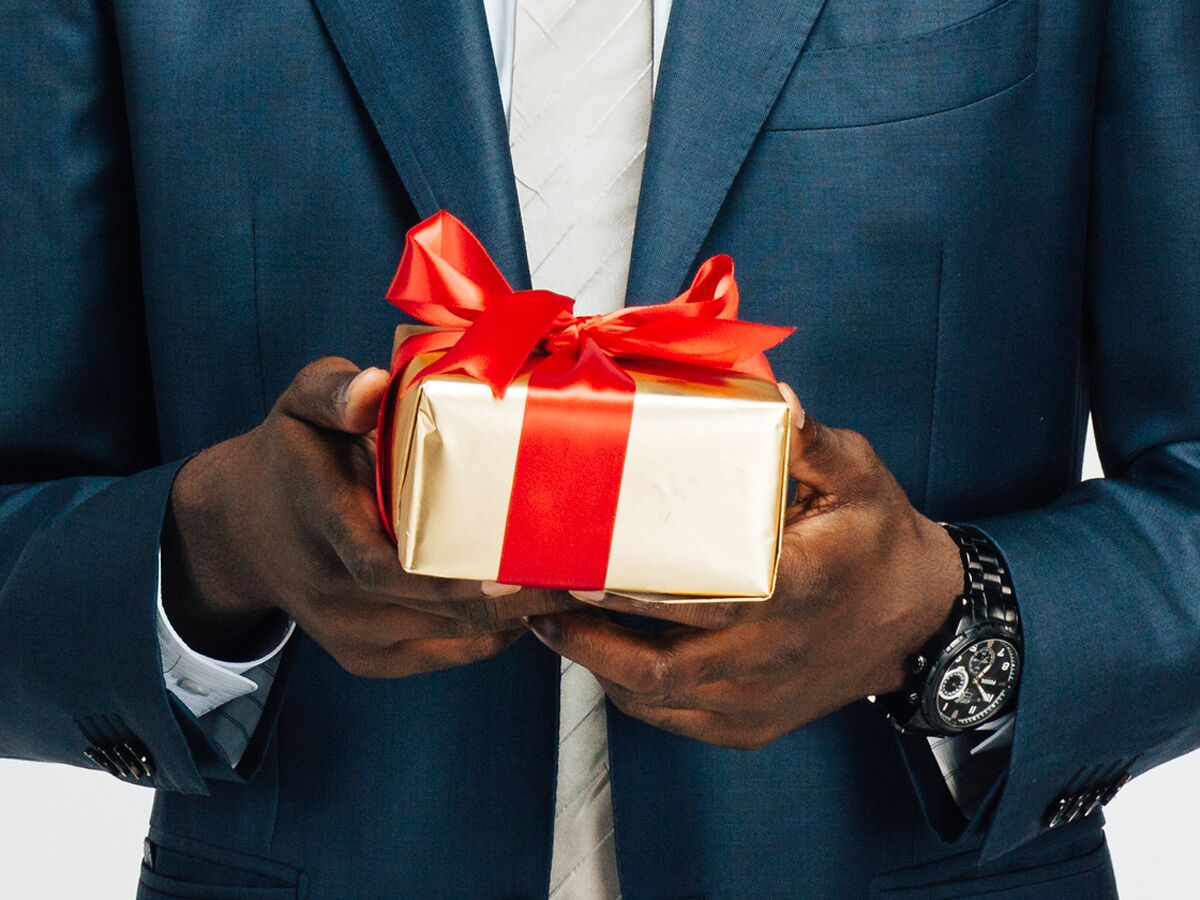 With the holiday season right around the corner, the task of finding the perfect gift for your bosses, coworkers, or employees can be a hassle.
Well, good news for you because we have compiled the perfect assortment of appropriate gifts for any corporate holiday party!
With our all-inclusive list, we've got you covered with a variety of gifts for all budgets so you can select the best gift to express your gratitude for your corporate associates.
Shalach Manos
The epitome of sophisticated gifts, Shalach Manos, is perfect for corporate gifting. Everyone loves a basket filled with edible goodies. 
These thoughtful packages are the perfect gift for anyone with a tremendous variety ranging from various nuts and dried fruits to even chocolates' assortments. 
2. Wireless Charging Journals
This all-in-one product is a must-have for anyone. They come with inbuilt wireless chargers and excellent quality journals attached, giving you the perfect gift for anyone with a busy schedule.
These journals are also equipped with storage spaces and pockets so you can store your notes, receipts, cards, and phone all in one place!
3. Customized Wallets
Wallets have been the staple for corporate gift giving and rightfully so. They're useful for anyone and can be customized in various ways.
Whether you're purchasing a smart wallet or regular wallet for corporate associates, you can add a personal touch by getting their initials engraved on it. This custom touch will make it the perfect holiday gift that they will remember forever.  
4. Bath and Body Gift Sets
These gift sets are the ultimate match for any gift-giving situation. From body lotions to shower gels, bath and body gift sets are loved by everyone.
You can choose from the comprehensive collection of seasonal and holiday scents to add to the holiday spirit or opt for something fresh and clean that would be great for any age and any gender.
5. Warm Knit Goods
The chilly holiday season calls for warm knitted goods, precisely what makes them a great gift. You can customize and hand-pick scarves, socks, beanies, anything knitted, and be loved by anyone who receives it.
This generous gift would not only bring warmth to the recipient physically but also warm their hearts by your thoughtfulness.
6. Candles
Another universally loved gift, nobody can have enough candles. The market is brimmed with warm and delicious scents of candles during the holiday season.
You can choose the loveable holiday scents from warm cinnamon aromas to fresh winter fragrances. Anyone would appreciate this classic favorite.
7. Artificial Plants
Small pots of artificial plants and succulents will be the perfect match for your corporate associate's desk. These plants not only bring liveliness and freshness to your desk but also don't require any maintenance at all!
Many will love this thoughtful decoration piece and will constantly remind them of you on their desks every day.
8. Customized Tumblers
Tumblers are an office essential for any employee. From cold drinks to warm coffees, tumblers are a must-have to keep your energy source at the perfect temperature all day.
You can get premium tumblers for your work associates and add a personal touch either by getting their initials on it or make it customized to your office atmosphere! Everyone will be thankful to receive this useful and handy gift that's perfect for long working hours.
9. Personalized Tote Bags
Whether it's daily grocery shopping or carrying your things around from place to place, tote bags are the most sustainable and best option for anyone.
By gifting personalized tote bags, you're not only giving them a thoughtful gift, but you're also encouraging your workmates to make sustainable choices. It's a win-win for both your associates and the environment!
This list is brimmed with budget-friendly gift ideas that are appropriate for corporate holiday parties. We can assure you that with these thoughtful and affectionate gifts, you will undoubtedly win your work associates' hearts.