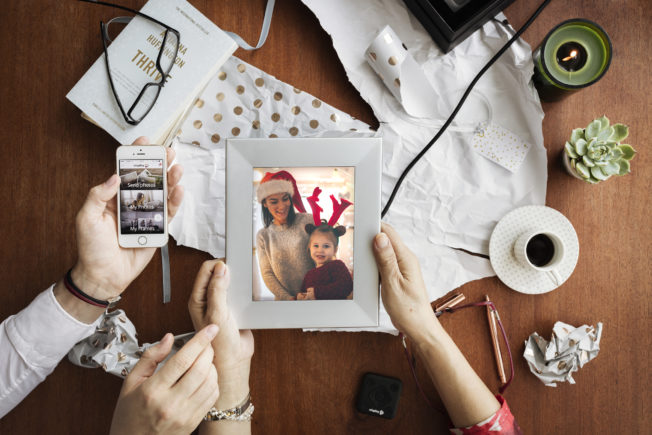 The gift-giving season is fast approaching, and the pressures of getting a gift for friends and family will soon be here. However, for your beloved partner, thinking of a gift shouldn't be a stressful experience. It should be one borne out of love and caring… but even if you love your partner very much, it can be difficult to think of what gift to give them.
The essence of gift-giving will always be an expression of love, appreciation, and camaraderie. It's a great opportunity to express just how much you love your significant other. With this in mind, no matter what your gift is, as long it's coming from a place of love, it will most likely be appreciated.
But no one wants to receive a useless gift that only holds sentimental value. Instead of a trinket, it's best to receive (or give) something practical, and the sentimental value will only add to the experience and value of using it. Listed below are meaningful and practical ideas for a gift. Always remember that you know your loved one better, so adjust accordingly.
A Bag
It's something that is everyone can find a use for, and will never fail to make a practical gift. Especially in today's era where it's advised not to use items you take outside with you repeatedly, an extra bag is a great gift. Knowing what kind of bag your partner likes will also make the gift even better.
Custom Jewelry
Jewelry will always be a good gift, and a customized one will be an even better one. Visit a good jeweler and have one customized for your lover. They will not only appreciate that you got them a gift, but they will also appreciate that it's one of a kind and is made only for them.
A Calendar Filled with Happy Photos of You Together
Who cares if it's cheesy, it's coming from a place of love, right? If you're crafty with your hands, you can make your own calendar using photos of you spending time with each other. If not, you can hire crafters on Etsy. This makes for a great personalized yet still useful gift as everyone needs a calendar. And seeing happy memories on a calendar is a great benefit to it too.
Notebooks and Stationery
Traditional gifts are still good gifts, and notebooks and stationeries are no different. With society's emphasis on technology, it can be refreshing to receive something that reminds us of simpler times. If your partner is an artistic one, they might even find notebooks or drawing pads a great gift- artists always need new canvases.
Ergonomic Pillows
Everyone has pillows, but not everyone has good pillows. This gift can make all a major difference in their life as they will be starting their day better after getting good sleep. Ergonomic pillows do just that, and that's what makes them a great gift.
Tumbler
Be it for office use or even gym use, a tumbler is always something useful to have. Especially in moments where we find ourselves in need of a drink, having one makes a sea of difference. Give your SO a tumbler and make their life more convenient. The fact that it comes from a loved one even gives it something of a sentimental value.
A Pretty Handkerchief
It might sound weird to give a handkerchief to your significant other as a gift, but it's something that will actually find use in their everyday life. It can bring a sense of comfort to your loved one while having practical value. Nevermind traditional superstitions as no gift are strange, especially if it's coming from a place of love.
A New Phone
Technology moves blazingly fast nowadays, and cellphones of yesterday are often slower compared to ones released today. You can give your lover a new phone, especially if they need it. Phones are great gifts for people who rely on their mobile devices for work and everyday stuff (which makes most of us), and smartphone prices are becoming more and more competitive.
A Hoodie or a Jacket
Jokes about your partner stealing your hoodie are far too common. Thus, it actually makes sense to give one as a gift. It's comfortable, it can find use in any situation, and it's a relatively inexpensive gift with immense value. Getting matching jackets or hoodies even makes for an interesting novelty that you and your partner can enjoy.
Of course, these are just ideas, and only you can know what gift is the best for your partner. Just remember that no matter the price, if it's borne out of love, it's already a gift worth giving.