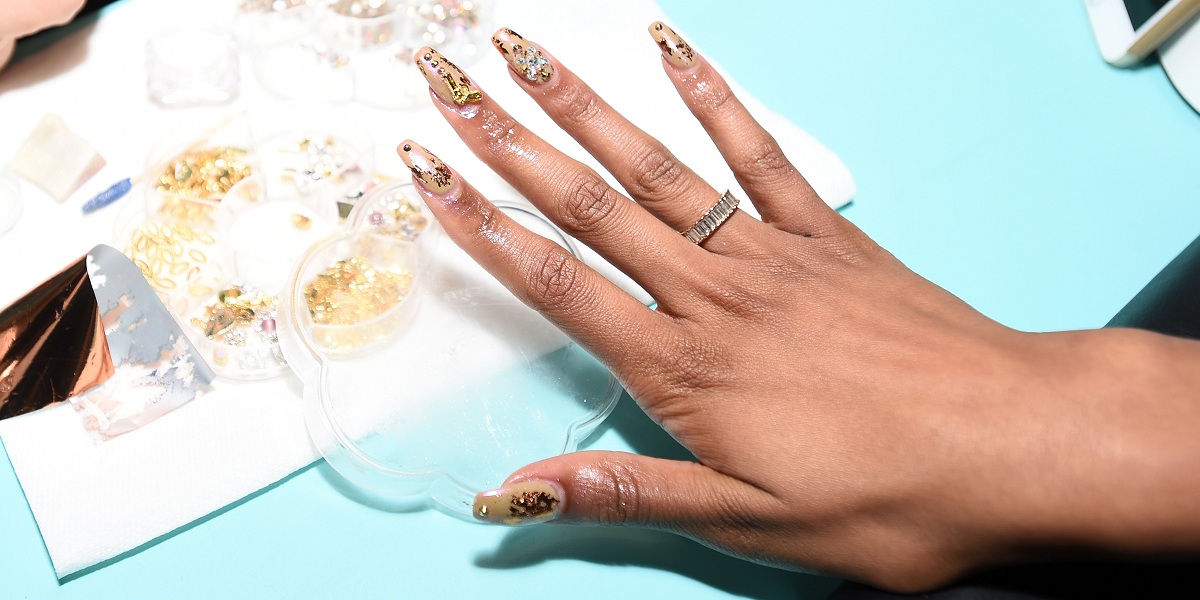 With most nail salons being closed because of the pandemic, many women are having to do their own nails at home. In this coronavirus era, your nail maintenance is now in your own hands. As women try to match the job of their favorite nail tech,  it just isn't the same. Doing your nails at home is not an impossible task though. All you really need is to have the right tools, especially the tools to remove a gel manicure and gel polish that might be growing out or peeling since you haven't been able to go see your nail tech in months. Don't be alarmed though, you can do your own nails at home by using a manicure set you can get at any pharmacy or online. So it's not the end of the world. It is possible to do your nails yourself with just some effort and patience.
Here are a few key tips to help you get your own nails done while we survive this pandemic with the following 7 simple steps:
File Your Nails:

Make sure your nails  are completely dry, filing wet nails can cause splitting, we don't want that. Rounded nails, mirroring the shape of your cuticles that extend just over the edge of the fingertip always look sharp.
Soak Your Nails:

Try applying a rich hand cream. Then, soak your nails in warm, soapy water for five minutes to soften the cuticles. 
Push Back Your Cuticles:

Using a wet nail stone push back your cuticles. If you happen to have  a hangnail, make sure you trim it; otherwise, don't clip cuticles because they protect nails from infections.
Apply a Base Coat to Your Nails:

  This will help the color you choose to go on smoothly and last longer.  Find the base coat hat best works for you.
Apply Two Coats Of Color:

Apply two coats of the color of your choice, waiting a couple minutes in between hands. Make sure you use three strokes on each nail, on either side of the nail, then a swipe of color across the tip to prevent chips.
Apply a Top Layer:

  Make sure you air dry your nails before applying a final top coat.  Don't forget to swipe the top coat across the top of each nail as well, as you did with the color to prevent chipping.
Clean Up Any Smudges That Might Have Been Left On Your Nails:

Make sure you clean up any color outside the edges of your nails with an orange stick wrapped in a thin layer of cotton and dipped in polish remover. 
Follow these simple steps to get professional looking nails from the comfort of your own home. You don't need to go to a nail salon to get your nails looking great. You can do it, perhaps even better yourself. Have faith in yourself, believe you can do it and do it. Nobody knows how long this pandemic will last so it's probably best to get used to doing your own nails at home. It's not the end of the world. Common, how bad can it be? At Least try to do it yourself. You never know, this new skill might take you places. Have fun with it and dont think about it so much. Just do it, you'll be fine. You'll know how good of a job you did when you start getting all these compliments. I bet you people won't even believe you did your nails yourself. Best of luck!!!