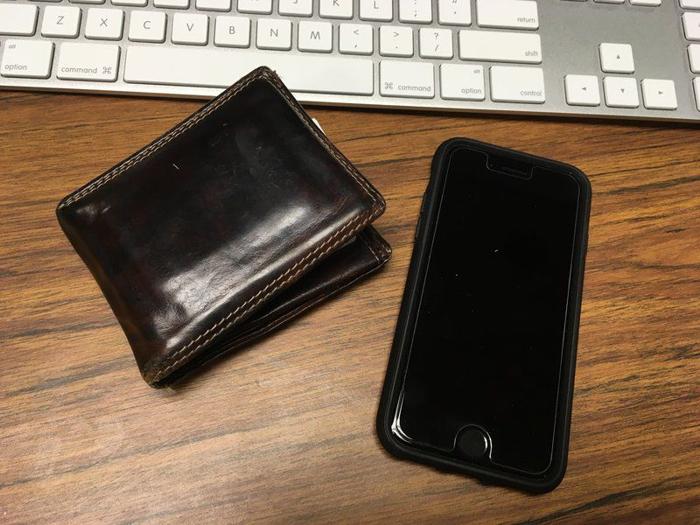 With technology taking over every aspect of our lives, wallets have become almost obsolete. The continually evolving smartphone features have now replaced the once staple for carrying around cash. Afterall, who wants the hassle, right?
Despite this revolution, wallets are still a necessity when it comes to carrying IDs, membership cards or even cash at times. The folded leather carriers have now evolved into the technologically advanced smart wallet.
With GPS tracking and RFID skimming capabilities, smart wallets offer you maximum security for your valuables, and their sleek designs make them easy to carry around almost anywhere.
Features of a Smart Wallet
While there are multiple options when it comes to purchasing a smart wallet, the features within them remain nearly the same. Here we've listed some essential elements that are a must-have when buying a smart wallet.
Wallet and Phone Ringing Feature
Are you amongst those that often forget where they put their wallet? This innovative feature will be a lifesaver for you then. By connecting your smart wallet with the relevant smartphone applications, every time you can't find your wallet, you can use your smartphone.
The application is paired with the wallet's inbuilt tracking system, so whenever you press the tracking button on your app, your wallet will automatically start ringing.
When it comes to smart wallets, GPS tracking is the feature that you need to have. These wallets are paired with slim tile trackers that can be easily tracked with an app.
The GPS tracking system allows you to locate your wallets within a range of 200 feet. Often the tracking service offers worldwide connectivity, so wherever you go, you can always find your wallet if you happen to lose it.
With technologically powered commodities taking up our lives, charging is quite the hassle. Luckily, most smart wallets offer solar charging where even 3 hours of solar charging can last you over a month.
These solar-powered wallets are not only convenient but also do not require direct sunlight to charge up effectively. So instead of switching batteries and plugging in chargers, these wallets will only need sunlight to stay powered.
Higher-end smart wallets also offer RFID protection. RFID skimming enables criminals to steal your credit card and passport information. This puts any individual at the risk of identity theft as well as
Through RFID blocking technology, your cards will be well protected, and you will be secured from all kinds of frauds and thefts.
Recent developments in smart wallets have enabled them to be activated just by your voice. All you need to do is ask Amazon Alexa or your Google Assistant to track your wallet, and it will start ringing instantly.
This feature saves you the trouble of always finding the application on your phone and performing the task manually when you can speak and locate your wallet instantly.
These wallets aren't only smart in their technology but also smart in style too. They are built to be jam-packed with the latest features while still maintaining a sleek and slim look. They are easier to carry around than the regular bulky wallets and can virtually fit anywhere.
Smart wallets are slowly becoming essential as the age of technology evolves. Their travel-friendly nature alongside the security they offer makes them a valuable commodity.
The advancements in wallets have significantly decreased the cases of people losing their wallets plus the possibilities for stolen credit cards through RFID skimming. So if you're someone who often faces these problems, a smart wallet would be the best choice for you.