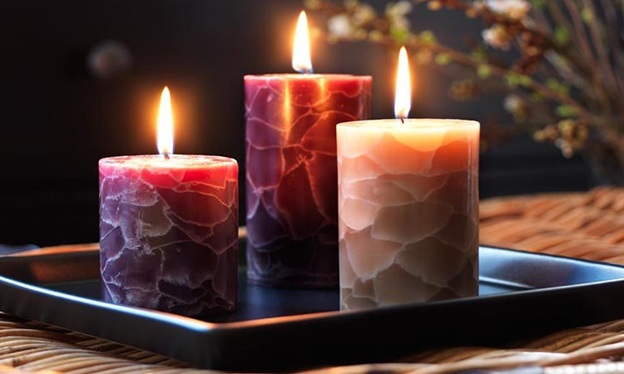 People who love candles will always have a way to find a perfect spot to place them anywhere in their homes. As they say, you can never say that you have too many candles. If you are thinking of starting this collection too, then you should know why candles are best for home decor.
They do not only give that romantic and calming illumination, or maybe that perfect scent that you love, but they also create a different touch to your home decoration. So here's why you should start decorating your home with candles.
Helps Spread A Scent
Scented candles are the most popular these days. They do not only provide the benefits mentioned above, but they also are great at spreading a scent that you love all over the entire room. These days, there are now different scented candle scents that you can pick from, depending on your preference.
Everybody loves a good-smelling home. There are different ways to do it these days but why not keep it classic? It is time to get some scented candles for your home. Having a scented candle in each room of your home will surely make a difference.
Helps Create A Calming Ambiance
You can set up a scented candle corner in your living room. This is where you usually sit comfortably while you enjoy watching a movie or reading a good book. Or maybe you just want to hang out and talk with family and friends.
If you have a candle burning in a room, the beams of soft light can help keep you calm and relaxed after a tiring day. If you are able to accessorize it right, the scented candles will not only make your room smell great but also totally transform the look and feel of your home.
Helps Set a Mood
Once you enter a dimmed room with a flickering candle placed in the perfect location, there is no doubt that your mood will absolutely change. If you know that you are having a bad day, why not prepare your candles on your bedside table and keep them burning. You will start feeling relaxed because of its soft glow that brings a stress-relieving ambiance.
Maybe you want to surprise a loved one with something romantic on your anniversary or Valentine's Day. So why not keep it personal and give your bedroom or your dining room a little transformation. You don't have to go grand. All you need are the scented candles that your wife, husband, or partner loves, and keep them burning before they come home from a tiring day at work.
Where to Buy Scented Candles Online?
Looking for great quality scented candles online? If you are, then you should visit the Gracie Moon Scents website. Gracie Moon Scents have interesting scented bubble candle scents that you would surely love. This is one of their customers' personal favorites.
They also sell scented wax melts that you might also be interested to try. Also, all their candle products are environmentally friendly. Their candles are recyclable, vegan, and purely homemade to ensure that it's as friendly to the environment as possible.