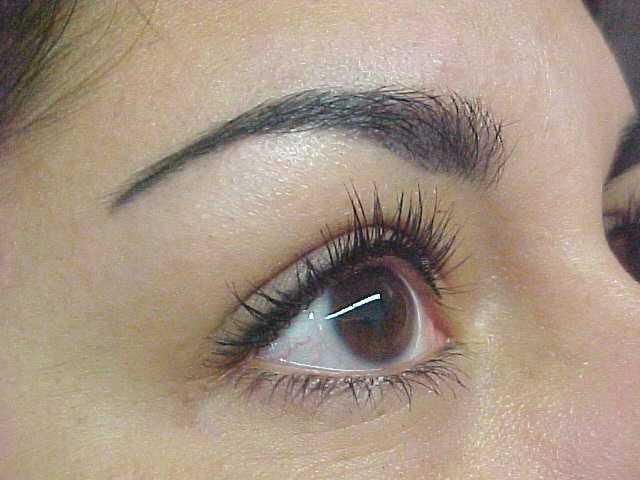 Besides the fact that eyebrow depilation can be very painful, the passing of time, stress, or dermatitis, among other causes, can make your eyebrows barely have any hair and "disappear." Can eyebrow growth return? Here you will find some of the best solutions to make your eyebrows grow faster and other answers to see them denser every day that you can put into practice from home and with medical and professional help.
It's no news that populated eyebrows are gaining more and more followers every day. And having full, well-defined eyebrows is one of many women's greatest desires to show off a fresher and healthier look. They also help harmonize the face and balance your features.
But the point is that although for some women it is straightforward to get good eyebrows with the right makeup, eyebrow design, and skin nutrition and hydration products, others have lost enough hair density or the whole eyebrow whose causes can be diverse: from alopecia to stress, hypothyroidism, etc. However, fortunately, some solutions work. Two active ingredients promote eyebrow growth, and they are minoxidil and prostaglandins. There are also many products commercialized with prostaglandin derivatives that can be bought without a prescription. The ideal is to consult a dermatologist in eyebrow loss before starting to use one of these products.
They can also be made in pharmacies with both active principles using the masterful formulation, and in that case, they always have to be prescribed by a doctor. Some experts believe that what works best to eyebrow growth faster are combinations of minoxidil topical and prostaglandin analogs such as latanoprost or bimatoprost.
But if you don't want to resort to these medical or pharmacy eyebrow treatments, micro pigmentation or microblading and hair transplantation also work very well. Microblading is a technique with its origin in Asian tattooing with a semi-permanent result that usually lasts from a year to a year and a half. Still, sometimes, it can turn out to be something artificial. However, there is a little known solution to repopulate them that is gradually making its way through its many advantages—the hair graft.
This is a surgical technique that shares many similarities with scalp grafting. It extracts follicles from a hair region to implant them in the critical and previously designed area, in this case, the eyebrows. It is grafted one by one paying particular attention to the direction of the hair. This is an option that is far from cheap.
If you prefer cosmetic solutions, look for an eyebrow and eyelash conditioning serum, some of the best are composed of bimatoprost, peptides, and panthenol. This compound promises results in three weeks of use and is also safe for people with sensitive skin around the eyes and with contact lenses.