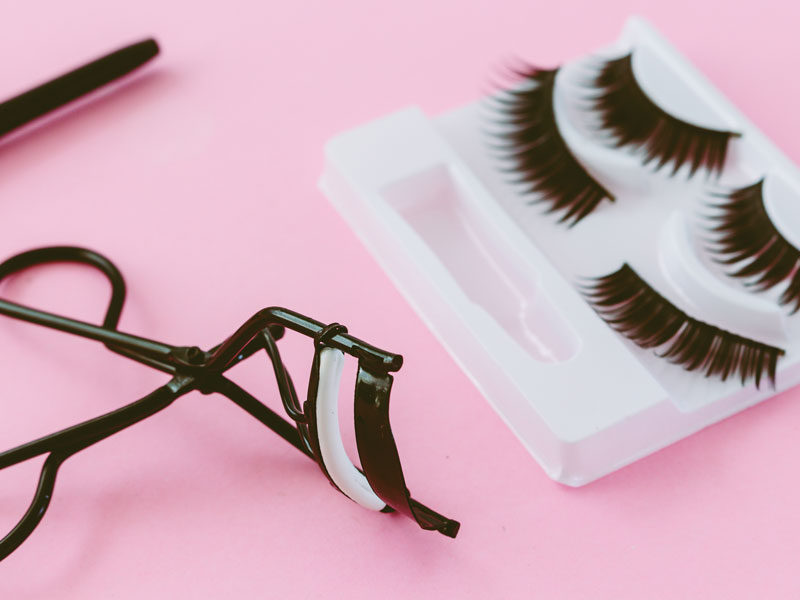 Are magnetic lashes safe to use? (and other FAQs)
Getting curiouser and curiouser with regards to the magnetic eyelash trend? – A fuss-free, mess-free, and time-saving way to finalize your eye makeup routine. We get it. 
And since this is a quite new trend in the lifestyle or beauty care industry, some may be hesitant in purchasing or using them. Hence, the question lingers: are magnetic lashes safe?
Are magnetic lashes safe to use?
The answer to the above question is yes! Yes, it is safe to use. The worst thing one can get is an allergic reaction to the magnetic eyeliner that keeps the magnetic eyelashes attached, and it is important to take note that only 1% of the magnetic eyeliner users experience this allergic reaction to the product.
That one percent is almost nothing (or close to nothing), especially if compared to the lash glue that holds false eyelashes–wherein 10% of users have experienced allergic reaction. 
To answer the question, magnetic lashes are safe and safer. It is safe to use, and safer than the other form of false eyelashes.
How to apply and remove magnetic eyelashes
There's no hint of exaggeration when we say this, but the application of magnetic eyelashes is the fastest and easiest way of attaching any type of false eyelashes. The tricky part is the application of the magnetic eyeliner but if you already have an idea on how to apply a normal liner on your eyelids, then that part will be easy for you.
Once you have applied your magnetic eye liner, you just have to wait for a few minutes to let it dry, before attaching your magnetic eyelashes to it. And, viola, instant eye make over!
There is also a variety of magnetic eyelash designs and styles that you can choose from. You can opt for simple and chic in the morning and go dramatic and sassy at night. Easy peasy, right?
In removing the magnetic eyelashes, you just have to carefully pull it from your magnetic eyeliner. And in removing your magnetic eyeliner, there are eyeliner remover swabs available on the market. Go ahead and add it to your cart together with your purchase of your magnetic eyelashes and eyeliner.
Is mascara allowed while using magnetic eyelashes? 
Can you use mascara on your lashes? Yes, you may apply mascara in your natural lashes before putting on your magnetic liner and magnetic eyelashes. But remember to let your mascara dry first before applying your magnetic eye essentials. 
Can you use mascara on your magnetic eyelashes? Technically you can, but you may not. Avoid applying mascara on your false eyelashes for this may ruin your false eyelashes, and we don't want that to happen. 
To take care of your false eyelashes religiously, remember this by heart: do not use mascara on your falsies. This will also prolong the life of your false eyelashes, in addition to proper care and usage, proper removing process, and gentle application and removal.
Is magnetic eyelashes worth the hype?
In this day and age of instant and flashes, time is really of the essence. And if you can save more time while achieving a result that you like, then it really is a win-win situation. The bottom-line here is why use non-magnetic false eyelashes when you can save so much time, effort, and energy with the magnetic eyelashes.
Believe it or not, you can look good and achieve the lash look that you want without wasting so much time on it. You just need the fuss-free, mess-free, and time-saving solution and you are good to go.