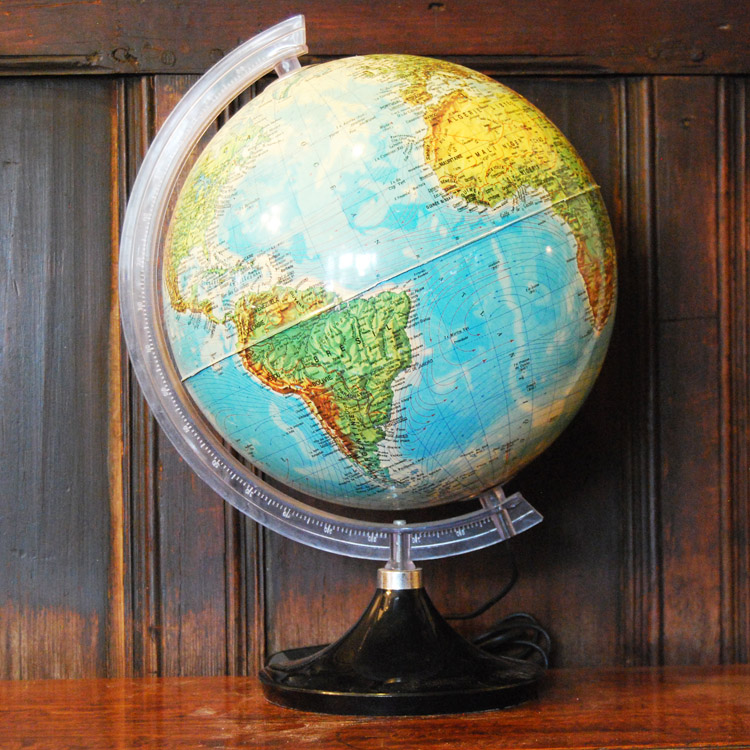 Decorative objects are the least lacking on the market. More and more, we find very original and particularly appreciated ones, such as the terrestrial globe. Whether or not it is interactive, it finds its place in the bedroom of adults and toddlers. Fortunately, you will find them in all sizes for the interior. Try it, and you will be surprised to discover that the terrestrial globe is a specific and perfect decorative object for your room. You need to know how to use it.
A Large Floor Globe In Your Room
Because the globe is an atypical decorative object, putting it in the corner of the room is another way to enhance it. If you have a large bedroom, put a sizeable free-standing globe on the floor in the corner of the bedroom or against the wall. It's a great way to showcase the globe in your home.
A Globe On A Stand
The easiest way to decorate the room with a globe such as Replogle Globes for example is to put it on a support. Your chest of drawers, your cupboard, or a piece of furniture will do just fine. Choose the globe size that suits your space. You can find all types of decorative globes at several sites. If possible, place your globe close to your mirror. The effect is always immediate. You will be able to learn a new thing with each passage in front of the mirror.
Tips For Decorating Your Home With A Globe
Place The Globe Above Your Head
If you lack space in your room to install your globe(s), use your ceiling. You need to find something to hang or tie securely to the ceiling. The idea here would be to use small terrestrial globes. You can choose the same types or with different colors. The decor will be perfect if your ceiling is also in constellation mode.
Use The Series Of Small Globes 
The globe also exists in small sizes. You can combine several and place them on support dedicated to the occasion. A mixture of small globes of various hues will bring life to the room, especially if the light hits them directly. Likewise, you can choose globes with different themes.
The Globe That Illuminates
Do you know that there are terrestrial globes that serve as lamps? Here is one of the particularities which prove that the terrestrial globe is an atypical decorative object. Indeed, between technology and authenticity, an all-white luminous globe perfectly replaces classic lighting on your bedside table. The plus is that you can observe bright dots indicating specific areas on the object. Besides, a 3D luminous world globe that works in day and night mode will brighten up your room at any time. This alone will make you want to spend more time in your bedroom. The details you discover there will surely fascinate you.
Whether you decorate the room in planetarium mode or any other theme, the terrestrial globe is an atypical decorative object. It fits perfectly into your decor and can be very practical.